PyCon UK will be returning to Cardiff City Hall from Friday 22nd September to Monday 25th September 2023.
You can follow us on Mastodon (@PyConUK@fosstodon.org) or Twitter (@PyConUK).
PyCon UK related merchandise is available here.
Alternatively, you can knit your own snakes using patterns created by one of our volunteers, Becky Smith.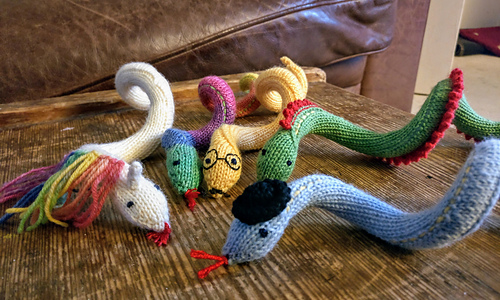 Help, I'm new to Python and PyCon UK! What does all this mean?